China Hot Selling Fiberglass Selfadhesive Mesh Tape Fibergalss Drywall Tape
Product Detail
Product Tags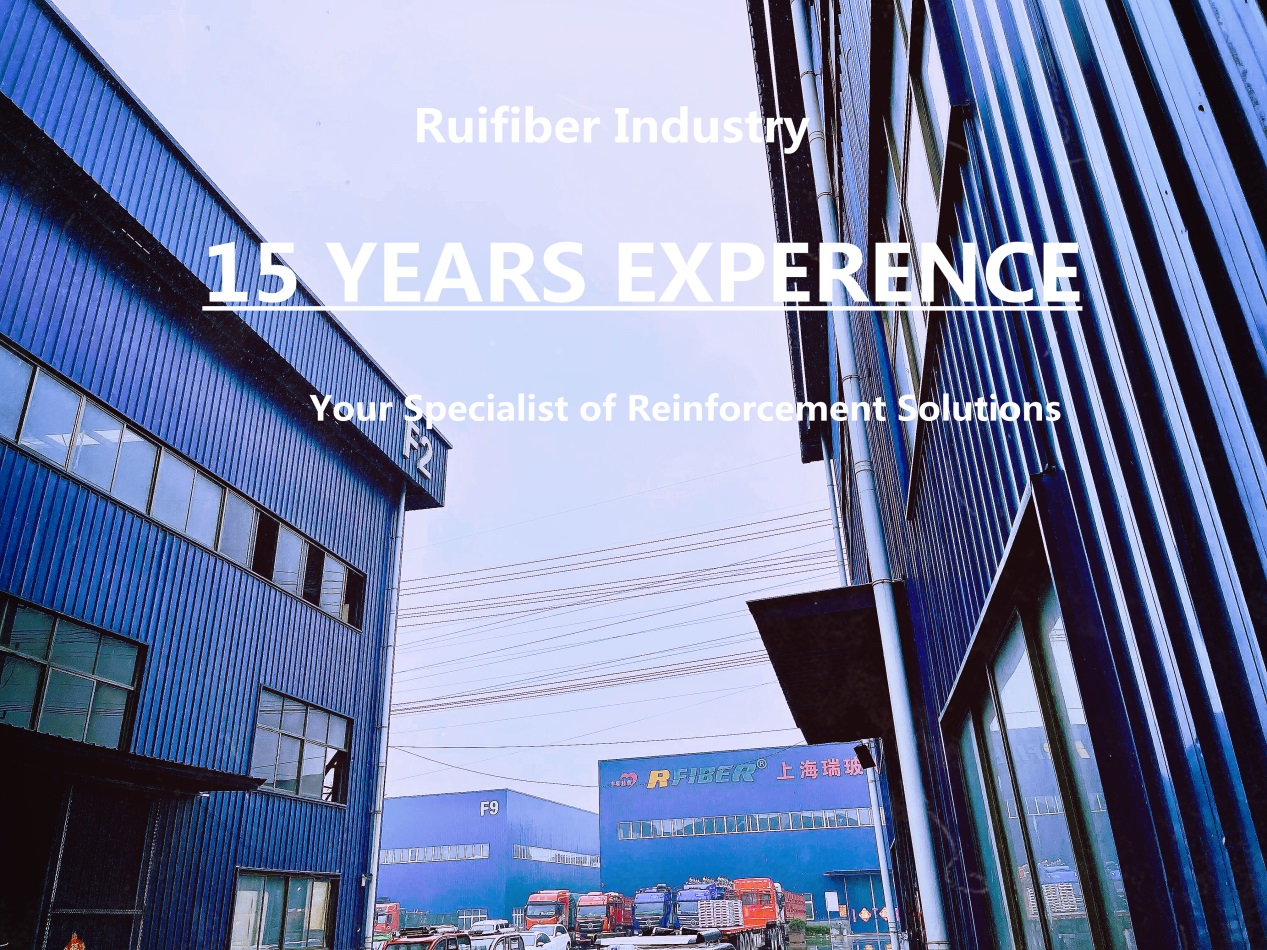 Description Of Fiberglass Self Adhesive Tape
Fiberglass self-adhesive mesh tape is a self-adhesive, high tensile strength tape. The special adhesive coating allows drywall tape to outperform other joint sealing methods, particularly in areas of high humidity. Perfect for joints, cracks, and holes on a variety of surfaces including smooth and unevenly coated surfaces. Widely used in gypsum board, cement board, drywall, and EPS joint and reinforcement. We have a market in Europe, the Middle East, Southeast Asian, and South American Countries. 
Product Name: Fiberglass self -adhesive mesh tape
Material&Process: Woven Fiberglass alkali-resistant fabric coated with adhesive acrylic compound,cut fabric into tapes and pack
Application:Widely used for repairing cracks and joints of drywall ,plaster board and other wall surface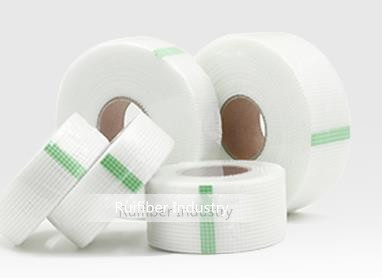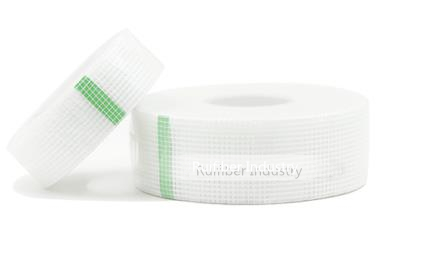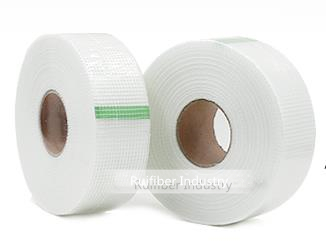 The construction of the ideal material
Self-adhesive fiberglass tape Wide:50mm-1240mm Weight:60g/-110g/
8X8 /inch,9X9/inch 12X12/inch,20X10/inch
Characteristics Of Fiberglass Self Adhesive Tape
1. Strong Fiberglass Mesh Strengthens Joints
2. Mesh Design Eliminates Bubbles and Blisters
3. Good performance of alkaline-resistance
4. High tensile strength and deformation-resistance
5. Excellent self-adhesive performance
6. Full Assortment of Roll Sizes, Styles, and Colors
7. For Use With Setting-Type Joint Compounds and Plaster
8. No need to apply a primer in advance, quick to use and easy to apply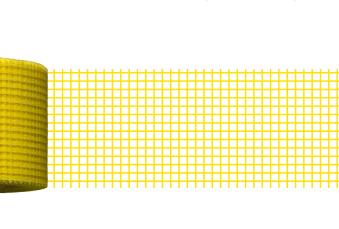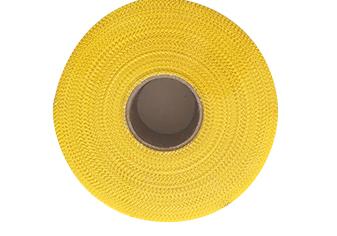 Evenly and straightly distributed yarn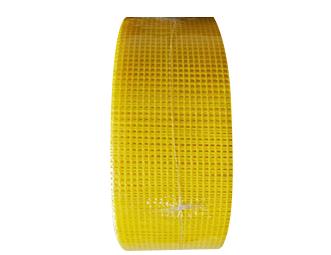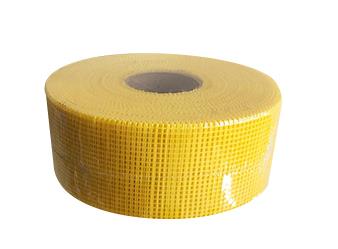 Item No.
Density Count/25mm
Finished Weight(g/m2)
Tensile Strength *20cm (N/20cm)
Woven Structure
Content of Resin % (>)
warp
weft
warp
weft
B8*8-50
8
8
50
550
450
Leno
28
B8*8-60
8
8
60
550
500
Leno
28
B8*8-65
9
9
65
550
550
Leno
28
B8*8-70
9
9
70
550
600
Leno
28
B8*8-75
9
9
75
700
700
Leno
28
B8*8-110
9
9
110
800
800
Leno
30
Each Fiberglass self-adhesive tape is wrapped up in shrink film and then packed in a cardboard box, The carton are stacked horizontally or vertically onto pallets ,All pallets are stretch wrapped and strapped to maintain stability during transport.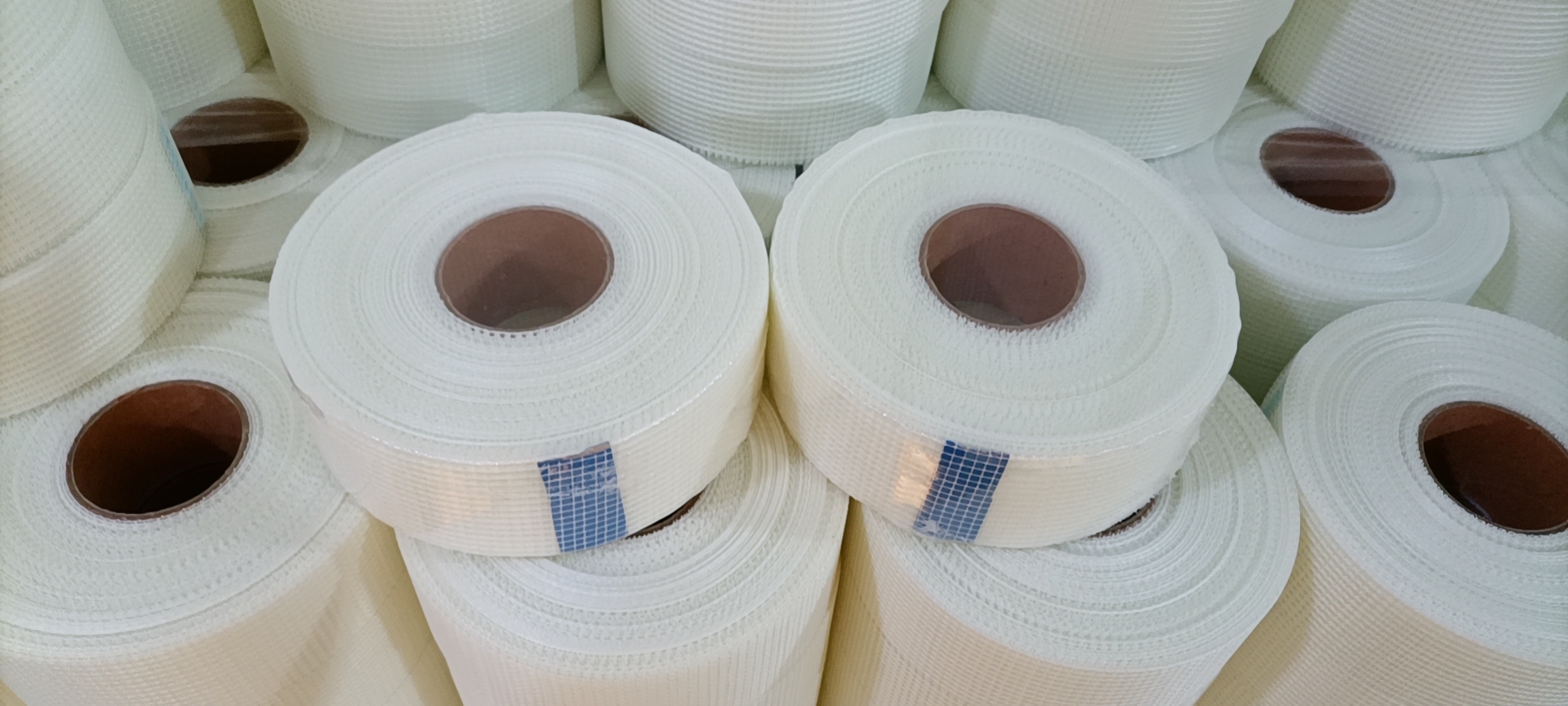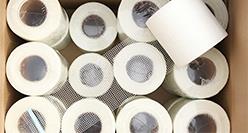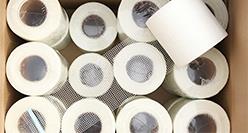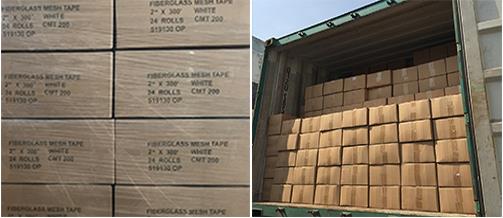 ---
---